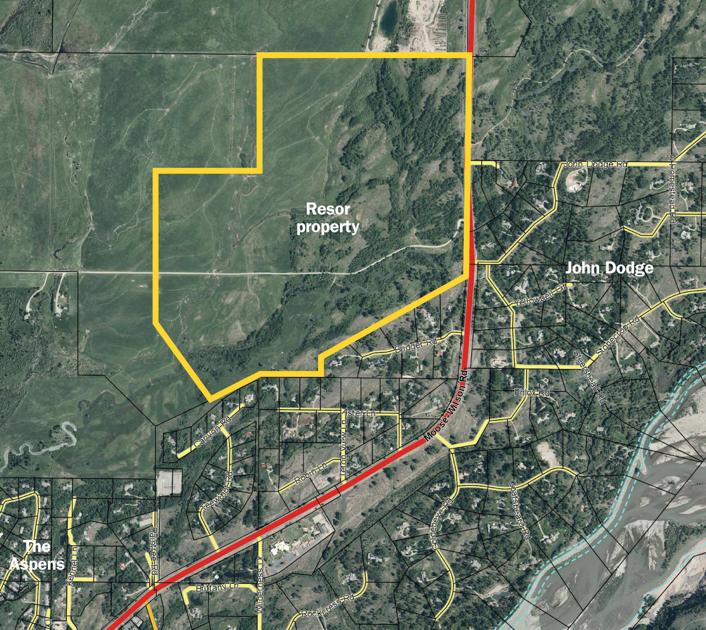 The Ranch's event site renewed, with fewer requirements | Local
Snake River Ranch will no longer need to hire a third-party sound monitoring professional to record decibel levels for special events, after county commissioners released it from the requirement last week.
The ranch will also no longer be required to undergo an annual public review of its special events before the Teton County Board of Commissioners, as it has complied with the terms of its event license for four years. Instead, planning staff will be responsible for monitoring ranch compliance.
"The report that the county appointed, for the ranch to pay, showed three consecutive years of third-party measured compliance," Commissioner Mark Barron said.
The move was disappointing for neighbors who argue, according to their own contradictory decibel monitoring, that events at the ranch have always been louder than noise limits.
A May 2015 permit allowed Snake River Ranch to host events at "the Giltner Site" with an annual review by County Council to ensure the ranch met strict conditions that restrict the number of events allowed. , when they can be organized and how loud they are. they can be.
Of seven events in 2018, just 29 seconds of an August event exceeded the 55-decibel limit, according to the ranch report.
"The question is whether the applicant complied with the conditions during the 2018 season, and they did, according to the independent expert who was hired by the ranch on the recommendation of the board of directors," said ranch representative Matt Turner.
Neighbors who live close to the site have proposed that the ranch be limited to a maximum of eight summer events (two unamplified) and zero winter events (instead of the five allowed) in perpetuity, in exchange for removing the decibel monitoring requirement. They also suggested that if the site is developed, the event license be revoked.
But the board hasn't given much thought to the proposal, other than agreeing to change the permitted uses of eight events during the summer season to eight events including two un-amplified, at the suggestion of neighbors. In 2018, the ranch reported a total of seven occurrences, all in the summer.
The ranch will still need to submit an annual report with information on the number of events, number of participants, amplification and other information to county staff.