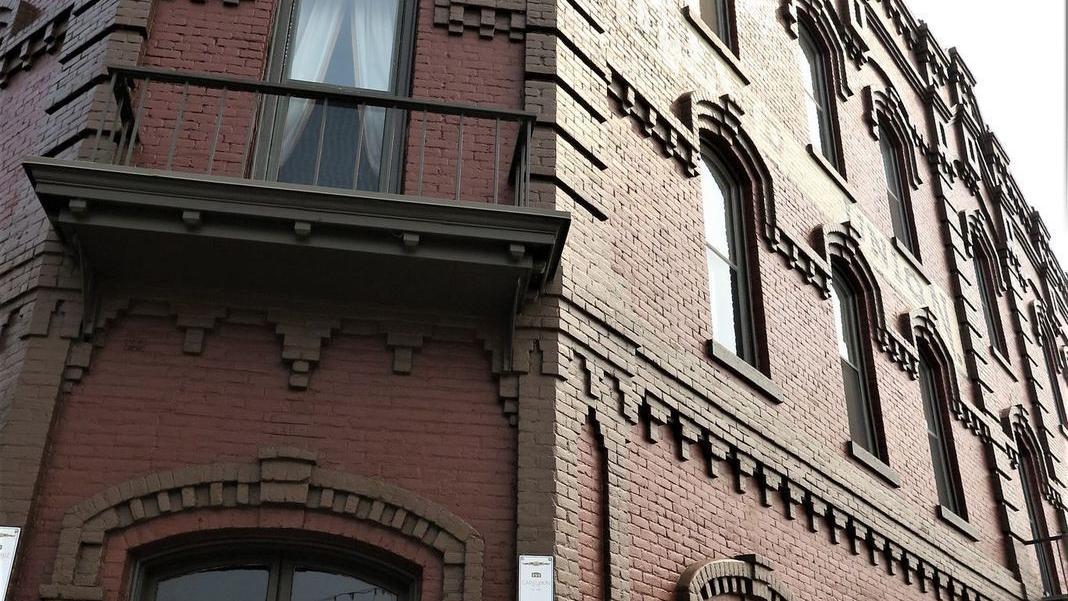 The Grand Union Hotel: Serving Great Food at the Union Grille | Food and cooking
[ad_1]
Growing up in a military family, Thorpe had the opportunity to live in Southeast Asia to settle in "rural Idaho where we have always had a huge garden."
"I was homeschooled," he shares of his early childhood memories in the kitchen, "I remember standing at the counter mixing cookies in a colored Kitchen Aid blender. mustard yellow. "
Tonight's menu includes four courses. Thorpe says, "I wanted you to get a sample of the flavors on our menu; to give you a taste of what we were doing.
Owner Gagnon continues about the food: "We like to stay up to date without losing sight of regional cuisine, supporting our local farmers. Our food is high, yet simple, which allows our local suppliers to be showcased.
The meal begins with a first course of "Vichyssoise with goat toast and microgreens salad". Of the vichyssoise, Thorpe says, "It's a great way to serve a smooth soup made with shallots, potatoes, pork belly and cream. »Fresh daikon microgreens from Great Falls quartered cherry tomatoes and fresh goat on toast, accompanying the creamy soup served in a cup of tea.
The second course showcases Thorpe's Asian sensibilities with "Kamut Fried Chili Glazed Shrimp, Pineapple Coconut Sorbet". "I grind my own kamut flour with an old mill I found in the basement," he says of the Kamut Khorasan wheat that he sources from Bob Quinn with a farm near Big Sandy . With a smile, he says, "I've always loved sherbet as a palate cleanser between courses.
[ad_2]