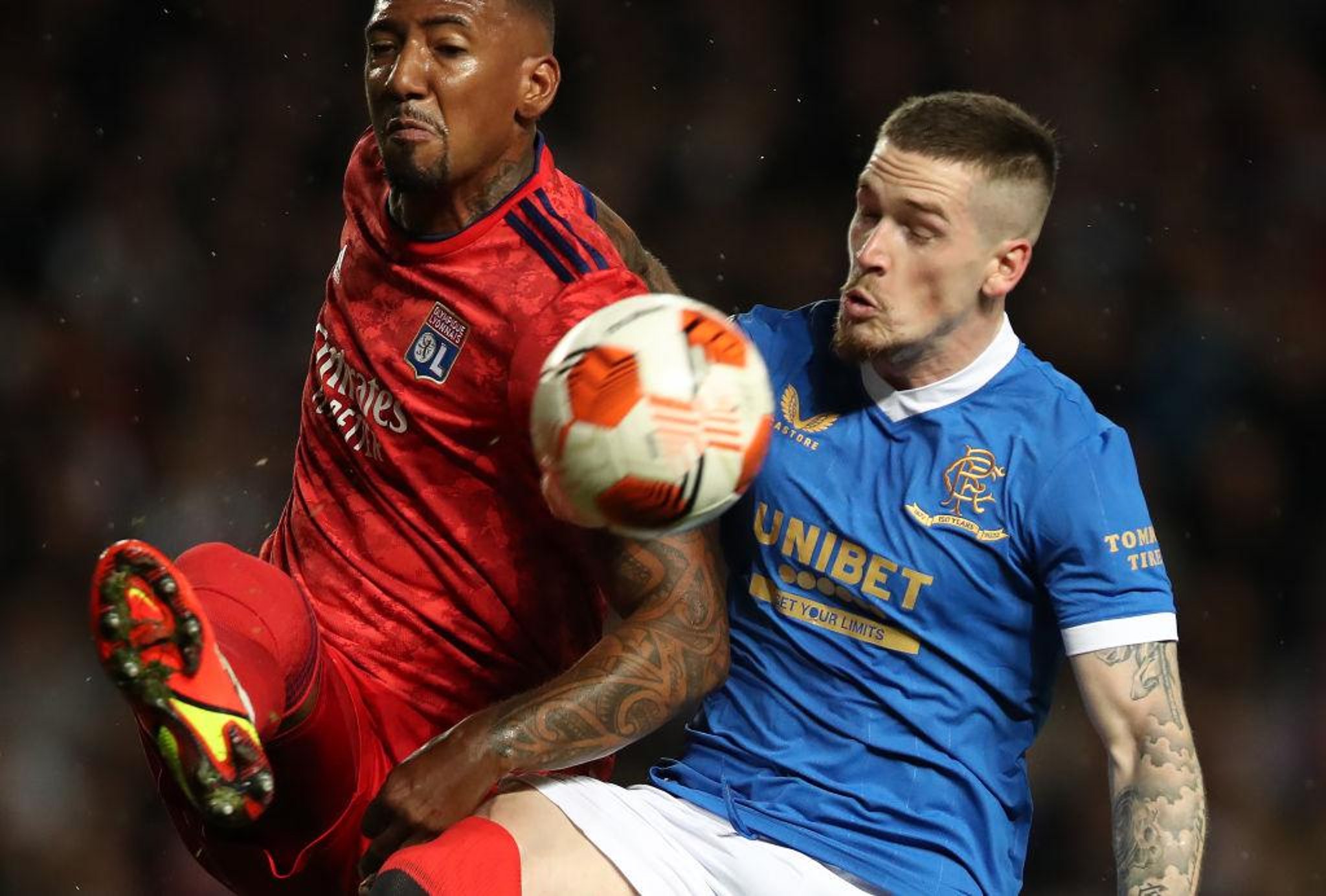 Rangers "puzzled and frustrated" as fans banned from Lyon game in French government change
Lyon's Jerome Boateng rivals Rangers 'Ryan Kent in the teams' first meeting in September. (Photo by Ian MacNicol / Getty Images)
The dramatic turnaround by the French Home Secretary goes against information agreed last week, allowing 2,200 supporters of the Scottish champions to advance to the final match of the group stage, and has left fans dry .
But after agreeing that supporters could be accommodated – if covid travel rules were followed – the outlet has now been unplugged, leaving the Rangers to ask reserved fans. not travel only 72 hours before kick-off.
A statement from the club criticized the timing and said: "We regret to inform our touring assistance that, in the last hour, we have been informed by the French Minister of the Interior, that the fans outside , including corporate guests, will not be admitted Thursday evening at Groupama Stadium.
"We understand that there is a 'festival of light' planned in the city that will test the city's police resources and infrastructure. As you know, we have previously underlined in our support that local authorities in France were intransigent and initially unwilling to engage.
"However, it wasn't until the end of last week that they agreed that we could admit 2,200 supporters. The decision to overturn the decision is puzzling and extremely frustrating, given the short notice. It is believed that three days after this decision and three days before the scheduled date of the match, it is our supporters who will now be left behind by this decision of the French Ministry of the Interior.
"We sympathize with the sentiment of the supporters, who made travel plans months in advance. We were given tickets several weeks ago which adds even more confusion to the most recent decision not to admit our fans.
"Rest assured, we have made representations to UEFA, OL and the French authorities. Unfortunately, this situation is now beyond our control.
"Nevertheless, we have a duty to ask all supporters, including invited companies, not to go to France.
"We appreciate the frustration and will ensure that a ticket refund is processed immediately."
Get one year of unlimited access to all sports coverage from The Scotsman without the need for a full membership. Expert analysis of the biggest games, exclusive interviews, live blogging, transfer news and 70% less advertising on Scotsman.com, all for under £ 1 a week. Subscribe to us today