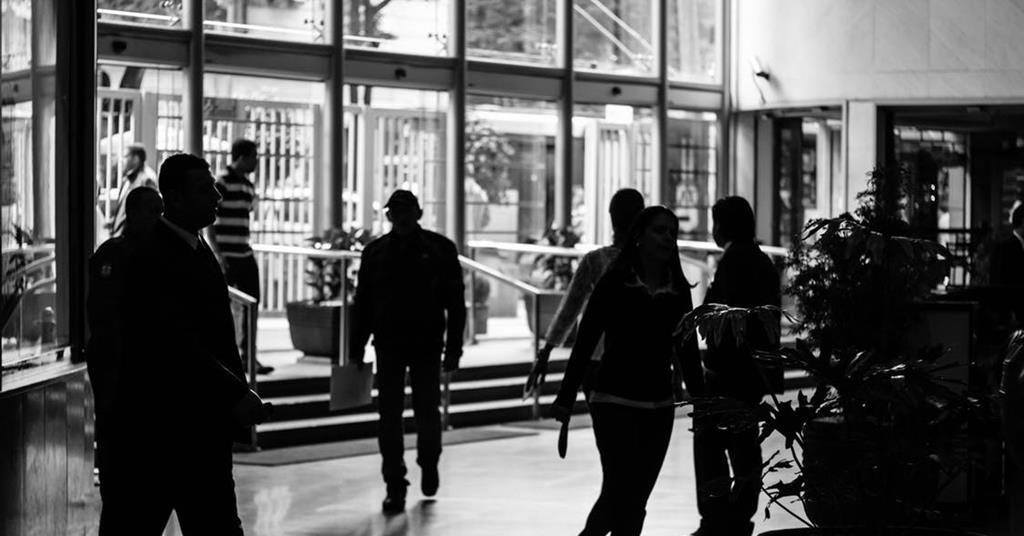 People on the Move: Brennecke Joins Bridge Investment as Director of Client Solutions [updated] | News
Bridge Investment Group, Edmond de Rothschild REIM, Clarion Partners, M7 Real Estate, Essensys, Zebra Technologies, Garbe, Princeton Digital Group, JLL, Greystar Real Estate Partners, Goodstone Living, Goodwin, Morrison & Co, Tilt Renewables, Hines, Europa Capital , JLL, Allsop, Atrato, Ninety One, Actis
Bridge Investment Group – The real estate investment manager has appointed Johannes Brennecke director of the firm's client solutions group in Europe. Brennecke will be responsible for developing and managing relationships with Bridge's customers in Western Europe. Brennecke will report to Claudius Weissbarth, Head of EMEA Client Solutions Group. Prior to joining Bridge, Brennecke was SVP in the capital raising group at Clarion Partnerswhere he was responsible for leading the capital raising for the DACH region.
Edmond de Rothschild REIM – Niels Bruijninckx joined Edmond de Rothschild REIM Benelux as Investment Director. Bruijninckx is focused on continuing to grow assets under management with new acquisitions in the industrial and office sector. Bruijninckx started his career in 2006 at OVG Project Development as Commercial Director. After a short period with Regus in the Amsterdam area, he redirected his career towards asset management. In his last role, he was Senior Asset and Transaction Manager at M7 Real Estateresponsible for offices and last mile logistics.
Capital of Europe – The pan-European real estate investment manager has appointed Jean-Baptiste Pupi as Director of Origination and Acquisitions. He will be responsible for providing transaction management support with a particular focus on value-added investments, including in the office, logistics and residential sectors across Europe. Puppi, who will be based in the Paris office of Europa Capital, joins hines where he spent the last five years as a senior partner, responsible for the management of pan-European separate accounts. Prior to joining Hines, Puppi was a senior analyst at Société Foncière Lyonnaise. He also spent two years at BNP Paribas Real Estate as an analyst.
Essensys – The global software and technology provider for the flexible workspaces industry has appointed Kally Kang-Kersey to the newly created role of Chief Human Resources Officer. Kang-Kersey joins from Zebra Technologies where she was most recently Vice President of Global Talent, having worked at the company for more than 15 years. Prior to that, she worked at Xerox as Director of Human Resources.
Garbe Industrial real estate – The property manager has appointed Jean-Philippe Daun as general manager. In his new role as CIO, he will join Jan Dietrich Hempel and Christopher Garbe at the highest level of the company and lead the investment management, German portfolio management and financing divisions. Daun has been with Garber for over ten years, most recently as Head of Investment Management and a member of the Board of Directors. Daun previously spent six years at EY in transaction advisory.
JLL– Chris Street has been appointed to the newly created position of General Manager, Data Centers, Asia Pacific. Based in Singapore, Street will be responsible for business development and customer management for all JLL data center products and services in Asia Pacific. Prior to joining JLL, Street was responsible for strategic sales, marketing and ESG activities at Princeton Digital Group. Previously for ST Telemedia Global Data Centers, he led the company's launch in Singapore and helped with its global expansion into the UK, China, India and Thailand. Street serves in a voluntary capacity as Co-Chair of the Data Center Committee of SGtech, the industry association that works with various Singapore government agencies to address issues related to Singapore's wider technology industry.
Goodstone's life – Macquarie Asset Management's UK BTR platform has appointed Lee Hawkins as construction director, while Lizzie Pennant will become General Counsel of Goodstone Living. Formerly Director of Project Management at Greystar Real Estate Partners, Hawkins will lead the design, procurement and delivery activities of Goodstone Living's development pipeline. Hawkins has worked in real estate for over 25 years, holding senior positions at Westfield Group, Mace Group, Sir Robert McAlpine and Greystar Real Estate Partners. Pennant, who has over a decade of legal experience, will be responsible for providing strategic advice and implementing risk management procedures at Goodstone Living. She will advise the Board of Directors on all governance, compliance and reputation issues. She joins Goodstone Living after half a decade at Greystar Real Estate Partners, where she was senior legal director.
Atrato Group – The Supermarket Income REIT Investment Advisor has appointed Christopher Scaife as responsible for sustainable development. Scaife will be responsible for transitioning Atrato's ESG policy into a sustainable investment strategy for the group as it expands. Scaife joined Atrato from Ninety-one, where he has spent the past six years as an ESG specialist. Prior to that, he worked for Phatisa and Databank Fund Managers in South Africa.
Morrison & Co. – Deion Campbellformer CEO of Tilt Renewables, has joined Morrison & Co as an operating partner to support the company's expanding investment portfolio in the renewable energy sector. Campbell brings over 25 years of operational experience in the development, construction and operation of renewable energy assets. Most recently, he held senior roles at Trustpower and led Tilt Renewables until its delisting in 2018.
Hello – The appointment of the real estate consultant in the United Kingdom Archie Stead as a partner. Stead is an urban and suburban retail specialist, having started his career at JLL in the Retail Capital Markets team.
Actis – Dalmar Sheikh has joined the global infrastructure investor as director of global data center operations. Sheikh joined by Amazon Web Serviceswhere he was APAC director and regional manager and was responsible for the development of the company's platforms in the Asia and Pacific region.
Goodwin – The global law firm appointed Eric Lim to the practice of the firm's real estate sector as a partner in the London office. Lim advises clients on a wide range of corporate and investment fund transactions in the real estate sector, including sales/acquisitions of real estate assets and operating businesses, joint ventures, consortium agreements, training and investments of private funds and secondary funds. Its customer base includes both users and providers of real estate capital, including corporations, financial sponsors and institutional investors. Lim also has notable experience working with Asian clients, where he was previously based for several years.