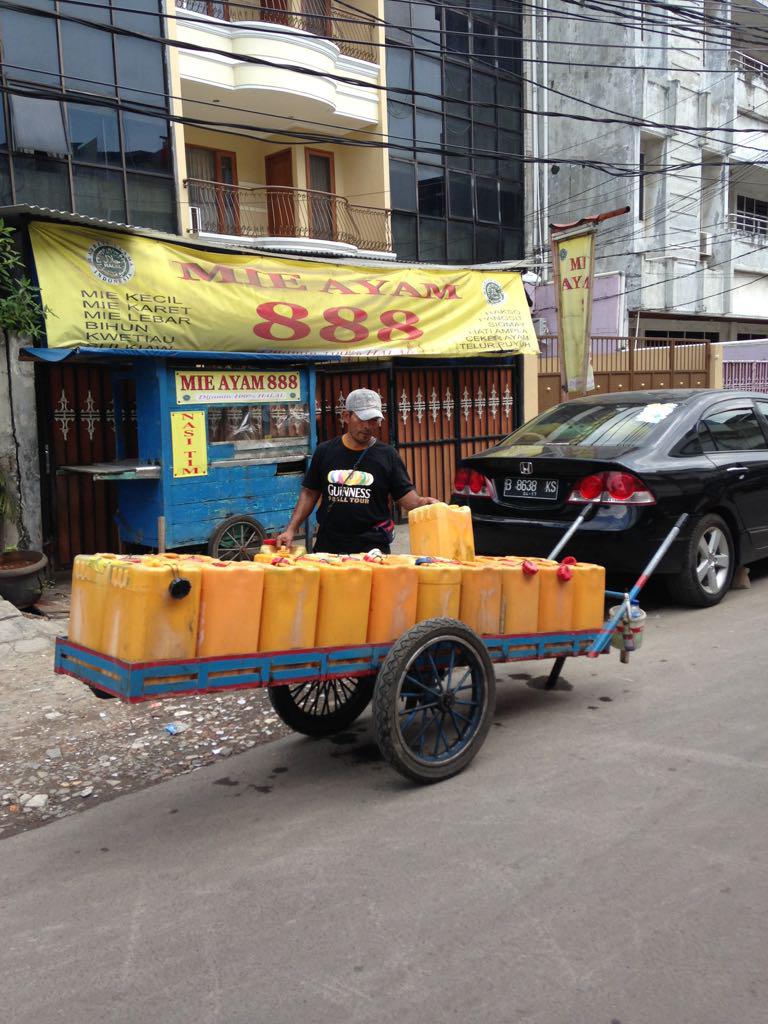 Indonesian Supreme Court upholds water rights
In landmark decision, Indonesia's Supreme Court this week order the government to restore public water services to residents of Jakarta after finding that private companies "failed to protect" their right to water.
The court ordered the government to immediately revoke its contracts with two private water utilities and hand over responsibility for public water utilities to a public water utilities.
The Supreme Court's decision Cited residents of low-income neighborhoods in North Jakarta which blamed limited access to drinking water and sanitation services on the failure of private companies to properly serve their neighborhoods. These residents described how the companies, PT PAM Lyonnaise Jaya and PT Aetra Air Jakarta, provided only sporadic water service, mostly limited to evening hours. The two companies have also been implicated in denying access to water services to residents unable to pay their bills. These residents were forced to buy expensive drinking water from street vendors and to bathe in polluted public wells. "The disconnection of water services for non-payment for lack of means constitutes a violation of the human right to water and other international human rights" concluded three United Nations water experts in 2014.
The water privatization in Jakarta started in 1997 under President Suharto, who ordered the privatization in 1995, arguing that it would improve service. Suharto ordered the Jakarta water utility to be divided into two operations, giving half to a joint venture between the British company Thames Water and an Indonesian company owned by his son. The government awarded the other privatized water operation to a joint venture between French company Suez and Indonesian Salim Group, a company chaired by longtime friend of Suharto, Liem Sioe Liong.
Privatization contracts included guarantees that low-income consumers would pay lower water prices. However, 12 residents and organizations that filed the class action lawsuit that led to the Supreme Court ruling argued that businesses have deliberately underserved low-income consumers to prioritize higher-income services for consumers. the most rich.
It is now up to the government of President Joko "Jokowi" Widodo to implement the court ruling and ensure that low-income residents are no longer deprived of their rights to water and sanitation. The government should also examine similar water privatization contracts in other areas, including Batam, Palembang, and Banten to determine whether similar discriminatory abuses occur there.