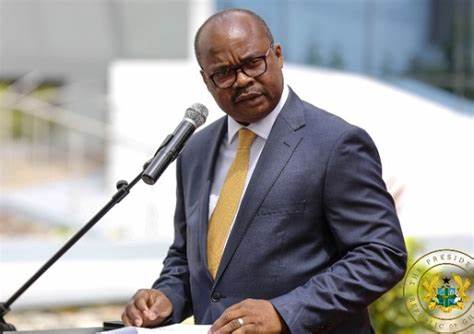 Enforce the law on borrowers and lenders to defaulters, including lawsuits – BoG to banks
The Bank of Ghana has directed all lenders (banks and other financial institutions) to expressly seize their enforcement rights under Section 61 of the Borrowers and Lenders Act 2020 (Act 1052) in their loan agreements. credit and guarantee.
This is to promote and support the development of a fair, transparent, competitive, and accessible credit market under Section 76 of Law 1052, as well as to ensure better disclosure during the lending process.
Second, it will help reduce non-performing loans.
This decision comes after the Bank of Ghana observed that some borrowers are unaware of the enforcement rights of lenders under the Borrowers and Lenders Act 1052 and other applicable laws relating thereto.
Law 1052 provides a regime for the rights and obligations of borrowers and lenders.
Specifically, Article 59-75 lists the process for repayment and collection of debts.
Again, Section 61 of Act 1052 sets out the remedies available to a lender in the event of default by a borrower, as a lender may sue the borrower for any covenant to be performed under the credit agreement and where a security is registered under law 1052. , a lender can realize the interest on the security without initiating legal proceedings.
A lender may also appoint a receiver or manager to realize the security on the lender's behalf.