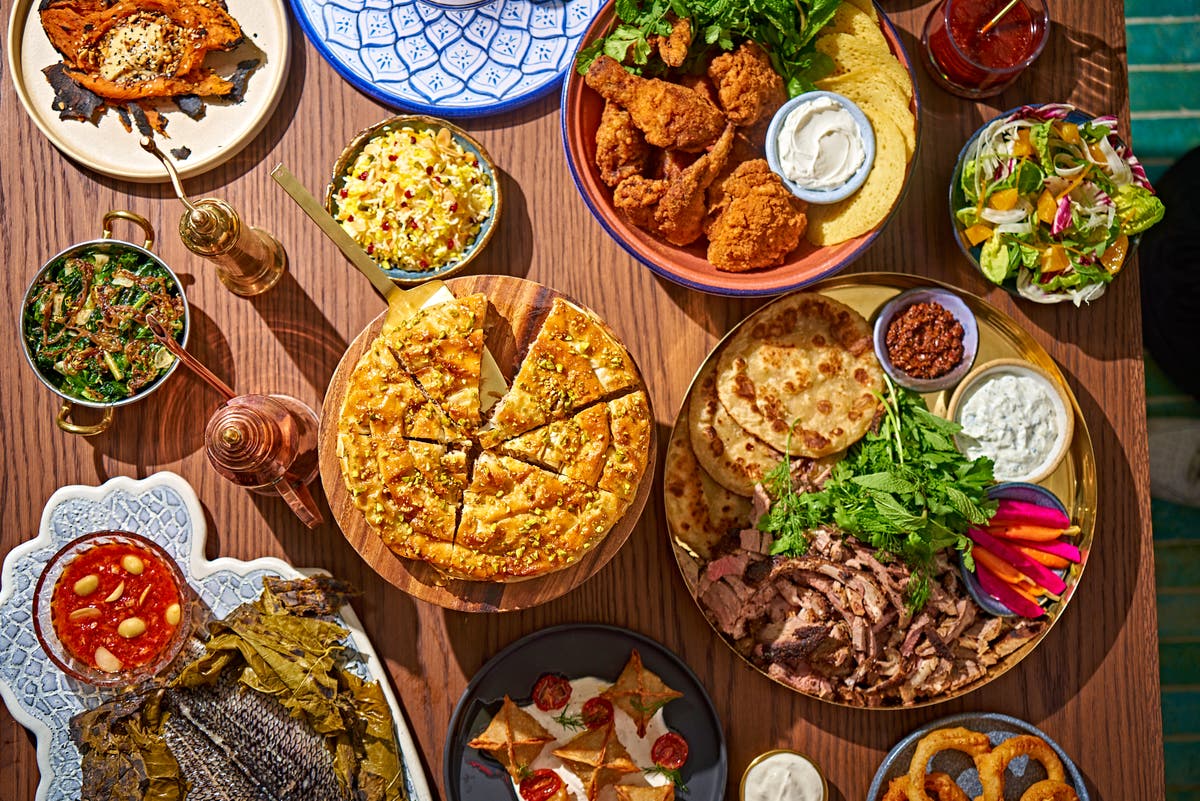 Eight of New York's Best New Restaurants
Le Gratin NYC, financial district
Known for his New York restaurant Daniel, London's longtime Bar Boulud (which closed last summer) and flashy numbers in Singapore and Dubai, Daniel Boulud has now brought his magic touch to the Beekman Hotel in the city. Like the patinated golds and dark woods of his hotel house, Le Gratin is an introduction to the Lyonnais bouchons (traditional and rustic bistros) from the chef's childhood. Named after the dish of thin slices of potato smothered in cream, it's indulgent in all the best ways: expect a chunky terrine with pickles, steak tartare and mussels and fries. And try this piping hot gratin, based on Boulud's mother's recipe.
legratinnyc.com
The Bee, Tribeca
Opening in April L'Abeille is aimed at fine gourmets, lovers of refined presentation and lovers of French and Japanese culinary flair. There are luxury traditional French flavors to go with the name (champagne, caviar, lavender), which means "the bee", but the love of seafood, hints of miso and seaweed and a level molecular perfectionism channel Japan – it was born in Osaka the legacy of chef Mitsunobu Nagae. Scoops of foie gras crème brûlée come in a ceramic half-egg shell, topped with a sweet onion sorbet; the lobster nuggets are earthy with mashed peas and tender morels. Desserts are light and pure in taste – a palate cleanser of strawberries, lychee, shiso and rose disappears in one bite. This is your spot for a special occasion – an eight-course tasting menu costs $185 (£150), with an additional $115 (£94) for wine pairings.
thebee.nyc
The Commerce Inn, West Village
This "early American" bistro with Shaker influences is perpetually full, thanks to the previous successes of its creators with Via Carota and Buvette. Upon entering, you are greeted by an old-fashioned tavern vibe with minimalist Shaker furniture; on the menu, bone marrow on a thick, rustic bread topped with chicken of the woods mushrooms and rabbit in a jug with mulled wine and shallots. The wine list champions American producers from local areas such as the Finger Lakes region outside of Syracuse, NY. Hearty, quirky food may not be for everyone, but it's definitely a quirky one.
thecommerceinn.com
Vinyl Steakhouse, Flatiron
Lined with shelf upon shelf of neatly stacked vinyl, the Vinyl Steakhouse opening in May serves up juicy slices of beef, crabcakes and salads while spinning feel-good tunes. The hands-on couple who own it – Kevin and Sofia Flannery – will likely drop by to chat while you enjoy dry-aged Porterhouse steak, juicy crab cakes, mac and cheese and bone marrow butter corn. Cocktails are also the center of attention – browse the mezcal-based Smoke in the Rain and the olive oil-infused Martini and take your pick. For dessert, chef Alex Lord-Flynn's cherry turnovers – from his grandmother's recipe – are a must.
vinylsteakhouse.com
Zou Zou, Hudson Yards
Zou Zou's has "power lunch" written all over it: in addition to being in the now Hudson Yards neighborhood, it has stunning high ceilings, large windows letting in the light, and instantly pungent interiors. Globe light fixtures like giant pearl rings hang above warm terracotta banquettes; Moorish-style tiles set the stage for your table; and tendrils of greenery frame a glamorous, jade-tiled cocktail bar on one side. A female-led chef team led by Madeline Sperling conjures up lavishly presented platters of fresh dips with flame-licked flatbreads, long skewers of chicken, lamb or lobster, and tangy fattoush salads with plenty vegetable-based side dishes for people without meat.
www.zouzousnyc.com
Clover Hill, Brooklyn
Although it opened in February, this isn't Clover Hill's first rodeo. It opened in December 2019 before being destroyed by the Covid shutdown. Intimate and welcoming with 34 tables and a worn, wood-panelled dining room, its executive chef is Eleven Madison Park alum Charlie Mitchell, who has devised a seven-course tasting menu ($135/£113) and a line relaxed for lunch. -up influenced by French cooking techniques and sumptuous ingredients – caviar, wagyu beef, red tuna. "I want it to be plentiful and delicious," Mitchell said. Resy. "We use products you might find in two- or three-star Michelin restaurants around town, but we do it our own way in this little brick-and-mortar place in Brooklyn Heights."
cloverhillbk.com
Holy, East Village
New York loves speakeasy, and this "New American" has one hidden away in his basement, as well as a ridiculously romantic, ivy-wrapped secret garden behind his main dining room. Exposed brick sits alongside shimmering gold-fringed chandeliers and polished mirrors in fashionable interiors. Serving a steak-and-egg-style brunch on the weekends, its menu the rest of the week includes steak tartare, lobster gratin and huge sparkling towers of fresh seafood. DJ sets and craft cocktails until late downstairs. Oh, and the shell pink Swansong cocktail comes in a delicate swan-shaped glass – why not you?
saintny.com
Gugu Hall, Lower East Side
Filipino-Japanese izakaya in one of Manhattan's hippest neighborhoods, the Gugu Room offers dishes to share. Bicker over who will get the last gravy rock prawn, piece of karage chicken and truffled mushroom sisig, or load up small or large platters of robata with a selection of sticky skewers. Sake, shochu, yuzu or even wasabi spice up a creative selection of cocktails, which you will sip in a room with russet colors and subdued lighting with a cocktail bar in the center with black and gold tiles. It's a meaty menu with lots of organ meats (pork intestine, pig ear) – but veggies will appreciate the kare-kare tofu and puffed shishito peppers.
guguroomnyc.com